Jessica Chastain was in a lovely beige beaded Armani Gown. People were commenting on how it completely matches her hair and doesn`t work, I don`t think so though. I love the dress, and she looks great!!
Anne Hathway was in a pale pink Prada gown. While I didn`t quite like this.. the back is quite something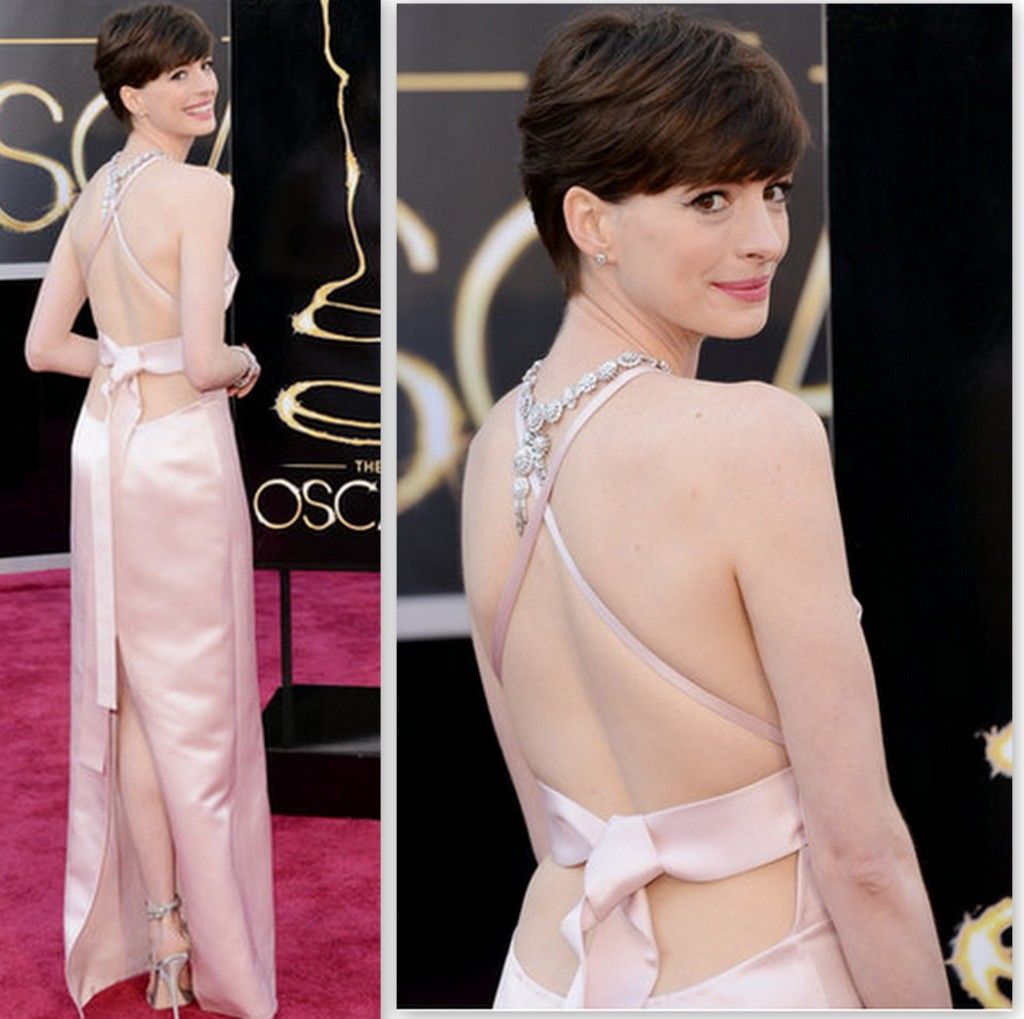 Zoe Saldana was in an Alexis Mabille Couture dress. The shaded train was quite interesting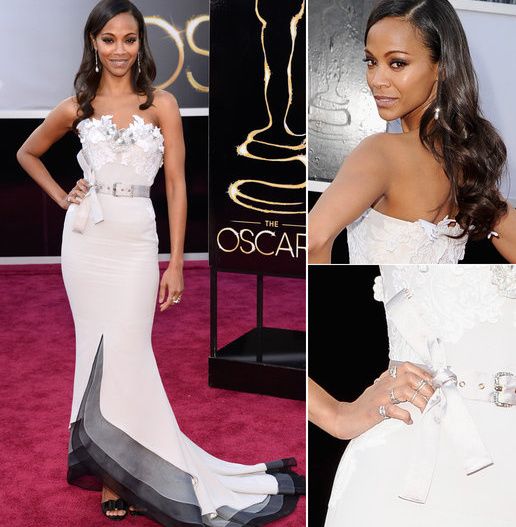 Amy Adams was in a dove grey Oscar de le Renta ruffle gown. It was quite MEH for me, if the colour was different, I would probably feel differently.
After a lot of dullnes, Reese Witherspoon was a breath of fresh air in Louis Vuitton. The dress is quite different and not qhat you might this is a very red carpet look, but Reese looks amazing!!
Kerry Washington was in a coral embellished Miu Miu column dress..bringing more colour to the carpet. I am quite partial to this colour, but she does look quite good! But the red clutch clashes with the coral. Should have gown with a neutral colour for it
In a Dior pale ball gown, people declared Jennifer Lawrence best dressed! I dont quite see it. Nor do I see the WOW factor. However what I really like is the string of pearls just lying there on her neck, with the strands hanging from her shoulder on her back. Very good styling I must say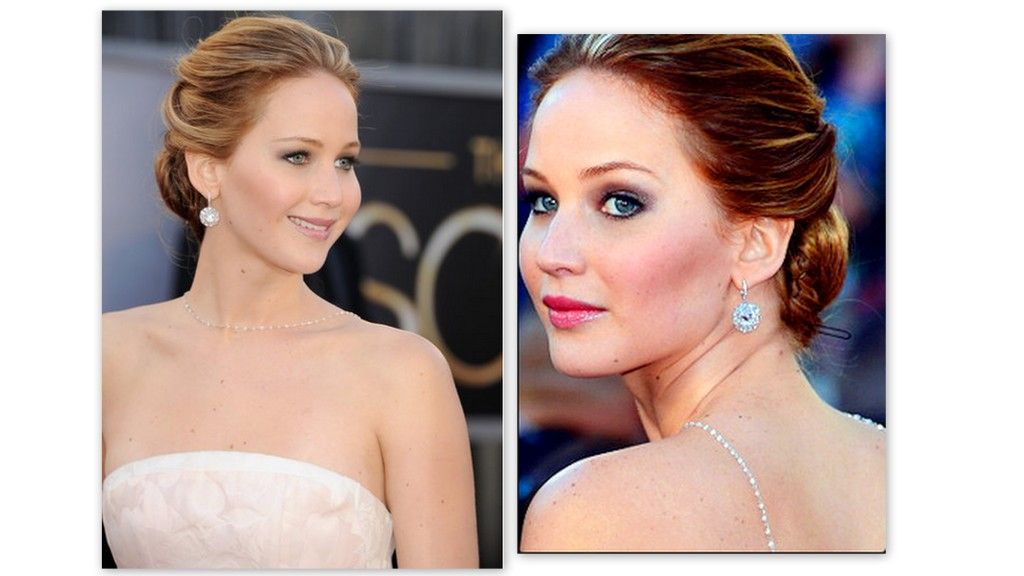 In another white dress is Charlize Theron was in Dior. Why is everyone cutting their hair off?? Sorry, the hair kills it for me :(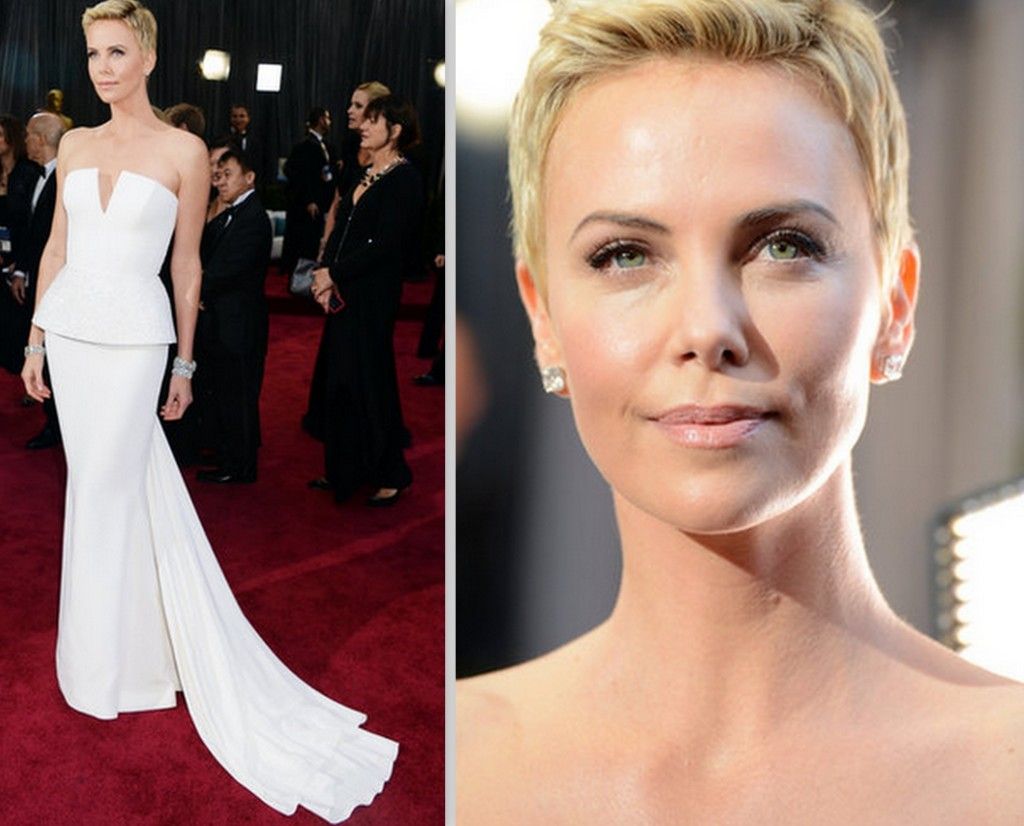 Naomi Watts in Armani Prive, this has got to be the most interesting dress there was on the carpet, I am absolutely loving the neckline. Best dressed maybe?
Looking lovely in purple was Jennifer Garner in Gucci. Although the ruffles at the back were not that great!!
Halle Berry wanted to look like a bond girl, which she totally does. Donatella Versace made this for her and OMG, the dress is quite brilliant! Halle looks smashing..!!
In a super sequinned L`wren Scott was Nicole Kidman! A little too much, dont you think?
George Clooney`s girl - Stacy Keibler wore our very own Naeem Khan. Love the Armour affect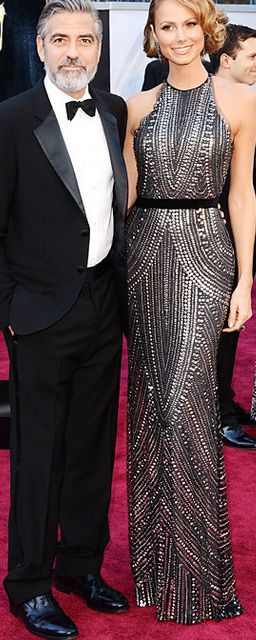 Jeniffer Aniston in Valentino. I don`t like red dresses on the red carpet. But since the `red` carpet was maroon this year, I like this look :)
Who was best dressed according to YOU?? For me it would be Jessica Chaistain, Naomi Watts & props for Hallle Berry