I am sure you all have heard about the treasure that chandni chowk is. Specially when it comes to 'replicas'. And I know once u hear the word 'copy' or 'replica' you do flinch a little, and maybe shake your head.
But the way these guys do the sarees and lehengas, in whatever style - be it
Sabyasachi Ritu Kumar or Manish Malhotra,
its quite an Art. It doesnt LOOK cheap, nor like a replica.
Now I am not commenting on whether it should be done or not and the ethics of fashion, and how trends work, but its worth having a look!
But the annoying thing is that they WILL NOT let you take pictures! NOT ONE
Which is quite odd, since most of the shops are selling the same exact things, so I dont know why theyre so worried about getting 'copied'!! And the fact that they COPY themselves, I dont get where they get so paranoid about the whole thing.
I went to one such shop for a shoot once and that day they had no such instructions in place since there were cameras rolling ever where!
With Rina Dhaka And Shibani Dandekar shooting 'Style & The City'
You can see that the black saree on Shibani, is one Vidya Balan has worn in the past, and also they have a catalogue of celebs, and they HAVE these sarees. For under 10k
I was in LOVE with this Rani Pink Gota Pati Lehnga.
I went recently to the same shop and I was banned from taking ANY pictures,I however sneaked in a few : )
I had gone with a friend of mine, whose getting married soon. This gota pati lehenga was the FIRST one they showed her. Such a good friend I AM, I ended up buying it for myself eventually! For 14K.
A beautiful 'Sabyasachi', available in many colours.
'Ritu Kumar'
and my sneaky pictures!
Going to such shops, and seeing how they combine colours and put ensembles together is really something! And NOW I get why people have such elaborate weddings with many (unnecessary & wasteful) ceremonies! Its ALL about the clothessss!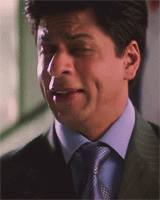 Reaction to the lovely stuff in Chandni Chowk.
Mehak from Peaches and Blush, has started an amaizng wedding website - wedmegood.com and she too has posted about shopping in Chandni Chowk -
Visit It Here !