Mssaba has given some great shows in the past. Actually all her shows, including her latest lipstick (satya paul) and fan print (her own line) have been smashing hits.
So with great grief, I have to say that her demi couture line for Satya Paul was not that great! It seemed quite forced. I didnt see the point of the fashion house, which is best known for prints, doing something like couture. The result was a collection of really poofy tulle skirts and some ensembles that resembled a time when Masaba wasn`t their creative director. The whole 80s/90s vibe that Satya Paul wanted to move away from, peeked through.
Masaba had been posting some pictures, before the show. And upon seeing them, I knew I wouldnt quite like the show.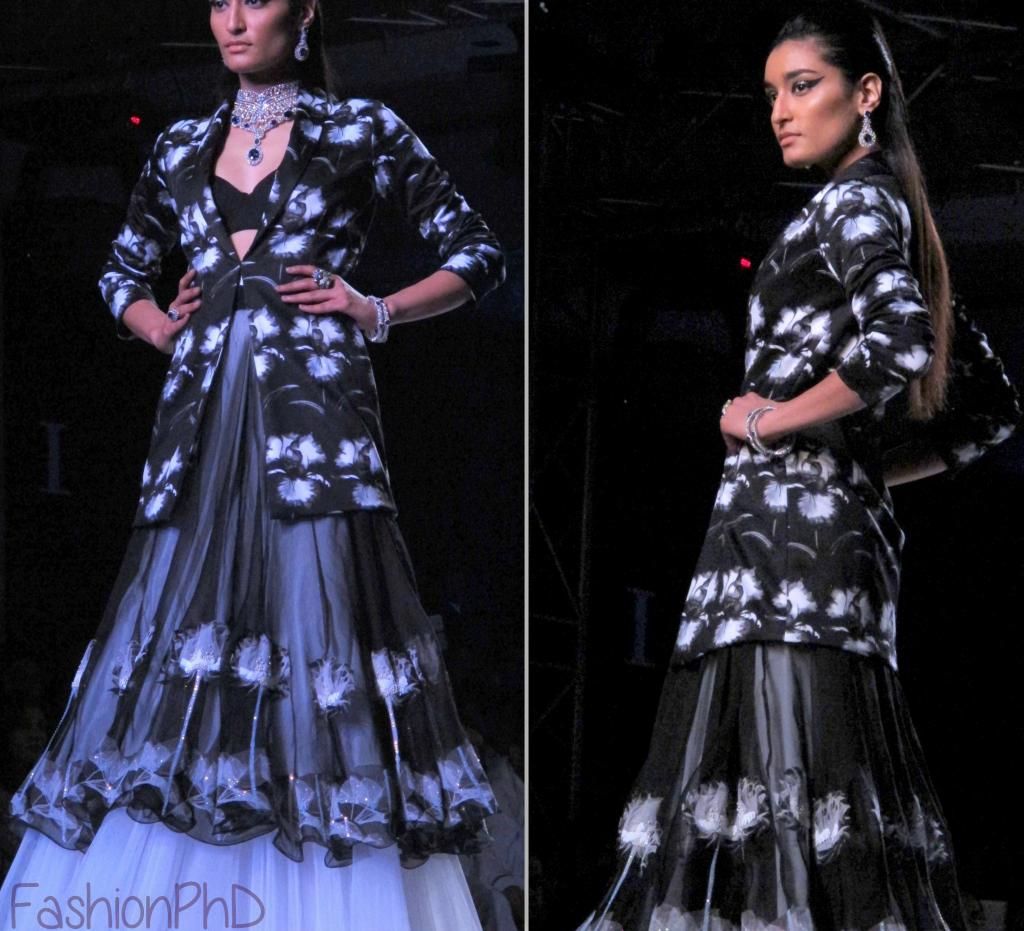 This is one look she had posted before the show. While the black and white jacket is pretty cool and would look amazing worn separately, I fail to understand the point of these poofy tulle skirts.
Also, since this show was sponsored by PC Jewelers, it included some heavy traditional jewellery, that added nothing to the looks, instead took away from the modern twist given to Indian Couture.
This ensemble would have worked better without the heavy jewellery.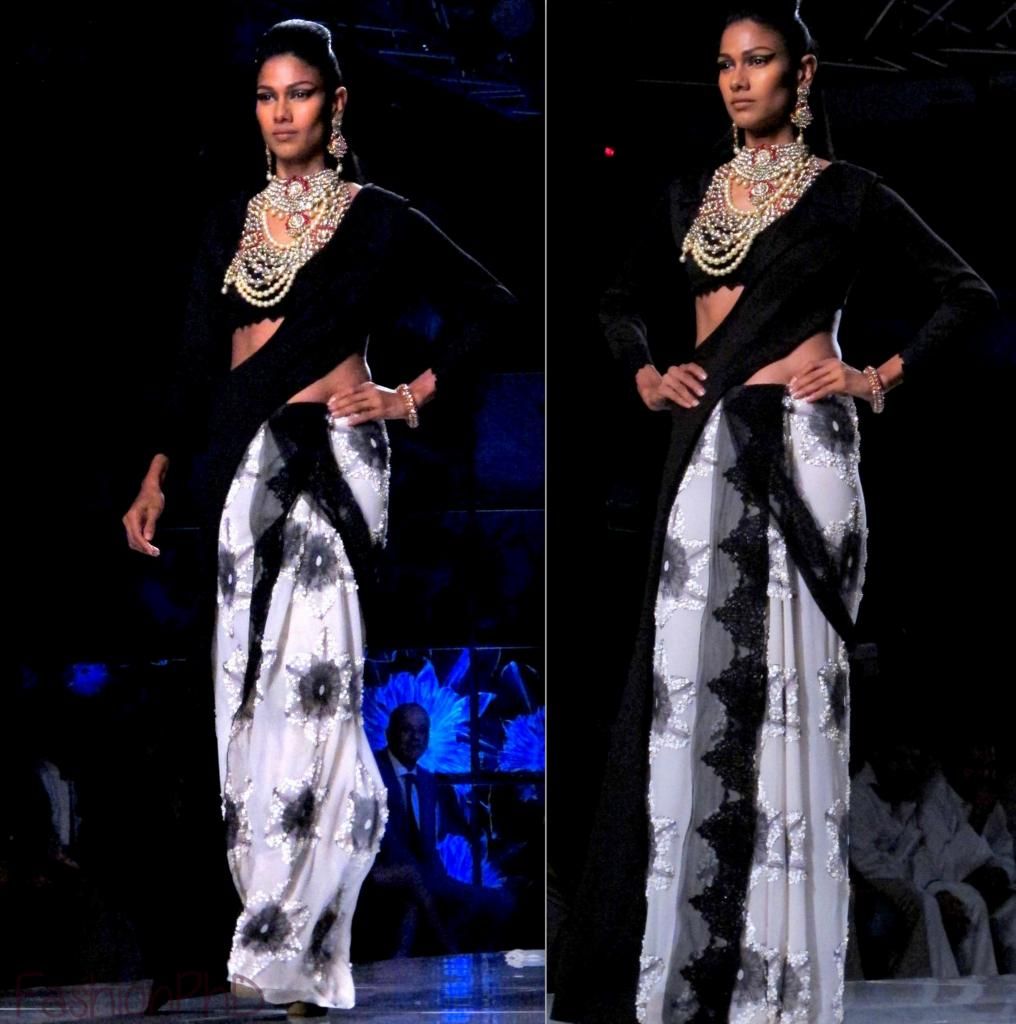 Another look that could have benefited from some editing.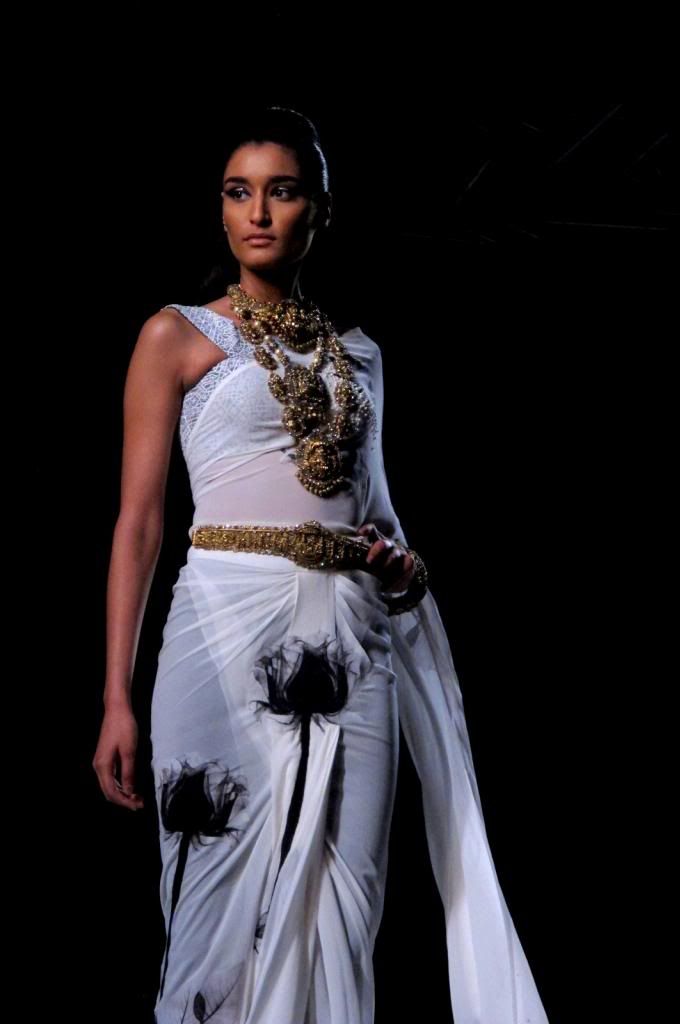 I did not see the point of adding such heavy gold jewellery (apart from pleasing the sponsors) to looks which would have looked wonderful if styled in a minimal way.
This red sari with its embellished velvet blouse is a look from the 80s Satya Paul, which holds no relevance today!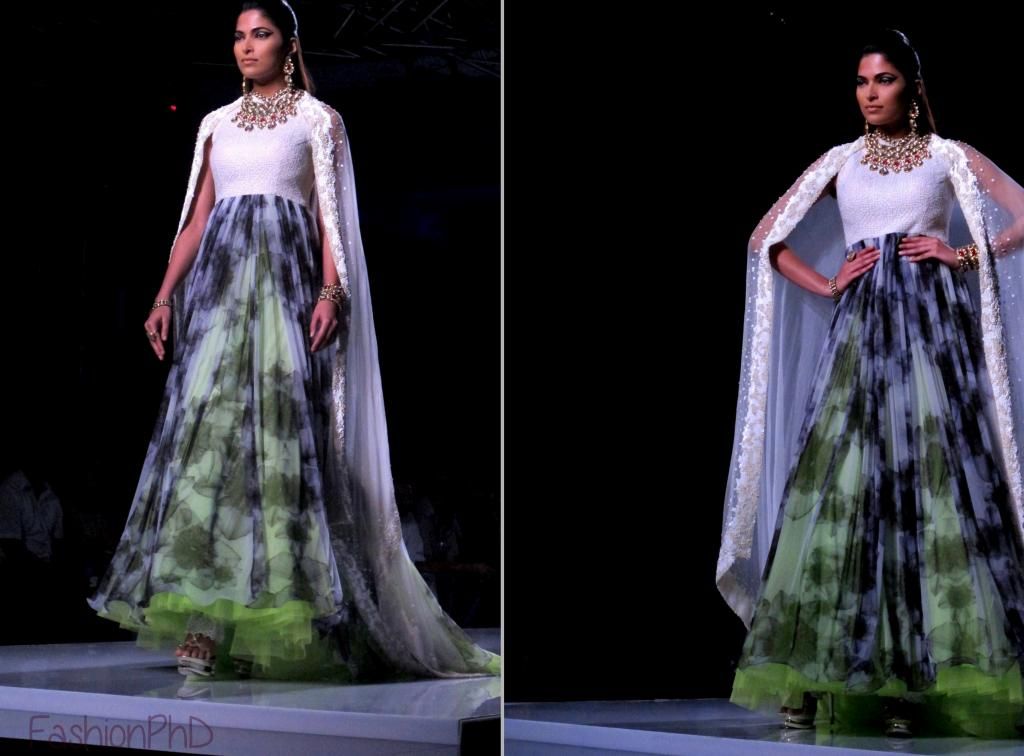 One poofy skirt I didnt have such a big problem with, since the lime gave it a nice contrast.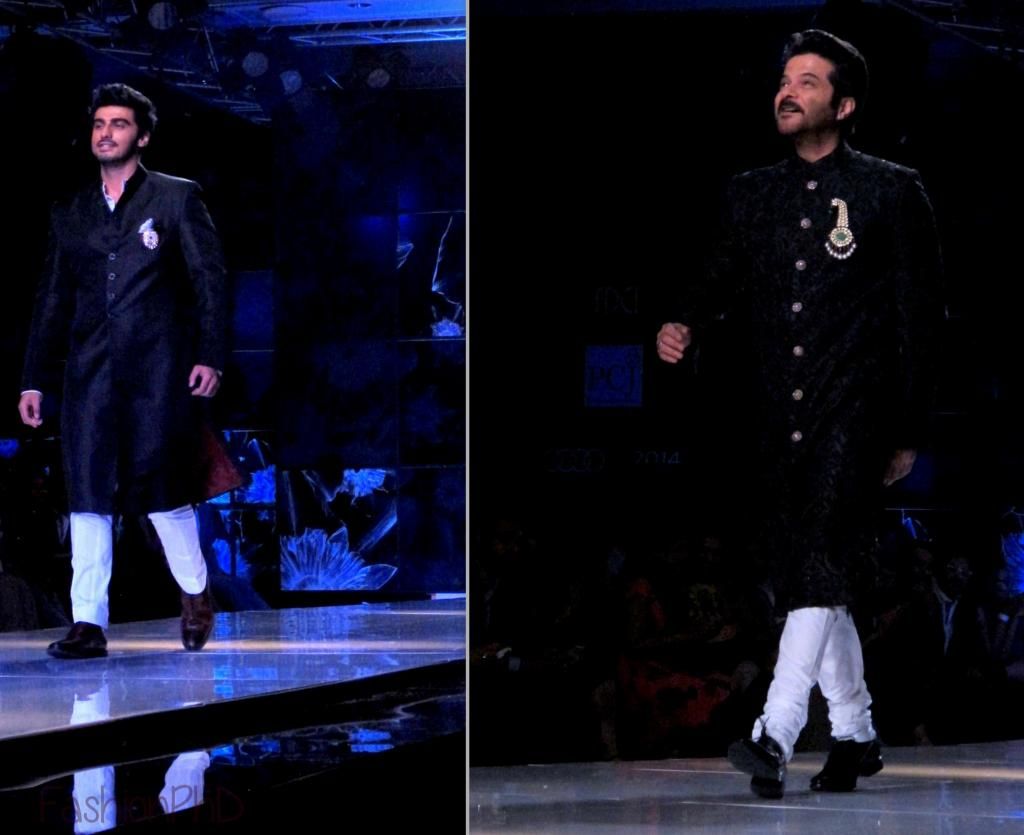 Anil Kapoor who recently walked at Bridal Week, also walked for Masaba, along with his Nephew, Arjun. While Delhi Times had quoted Masaba saying "you will see a lot of Sonam Kapoor at the show" a few days back, we saw none of her, but only her dad and cousin. I didn`t quite understand why they were there, apart from the apparent celeb attraction.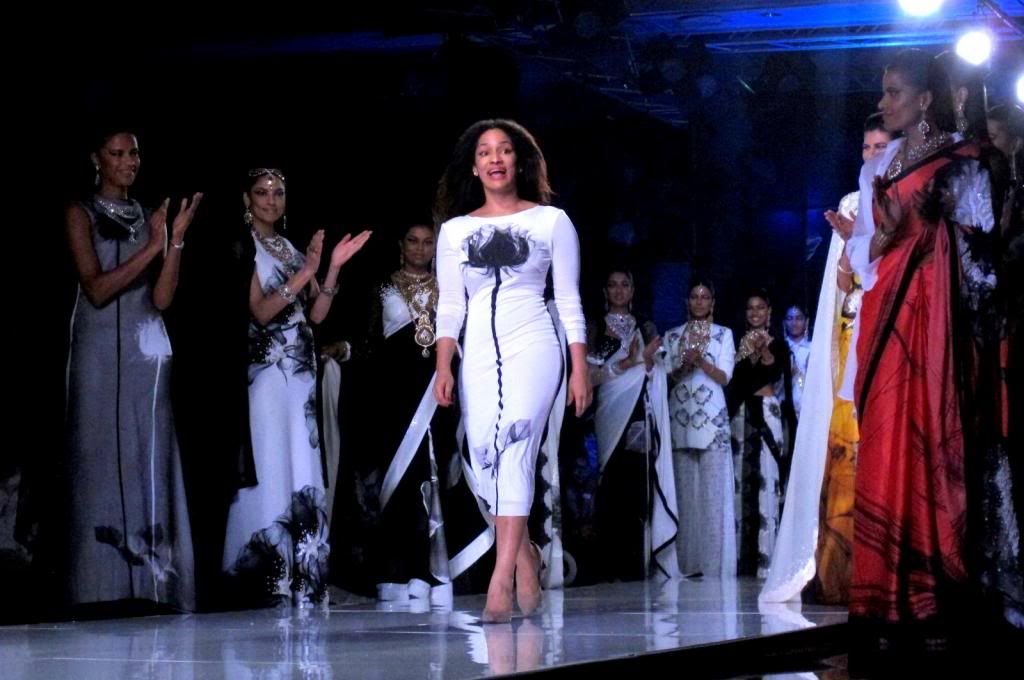 I MUCH preferred the body con dress Masaba wore, which has the same print as seen in the collection. Which is why I am of the opinion that Masaba and Satya Paul should not do print centric couture and stick to wearable garments! It gives a much better result!



What did YOU think of the Demi Couture Collection!?
Follow me on instagram @phdfashion to get the hot off the press DCW pics!