Indian Sportswear?
I was quite disappointed with Masaba`s recent collection. The prints were not string enough and didnt stand out.
Its obvious that 'sportswear' is a huge trend internationally, for S/S 14, but it`s very odd, when combined with ethnic indian wear. I respect the fact that she tried it. But the results were not very satisfying. After her lipsticks and fans, I expected a lot more.
Alia Bhatt opened the show, with Beyonce`s 'Run The World'. While the song was of course fierce, Alia Bhatt is not someone whom u associate with that word. Specially with her bubble gum neon platform sandals!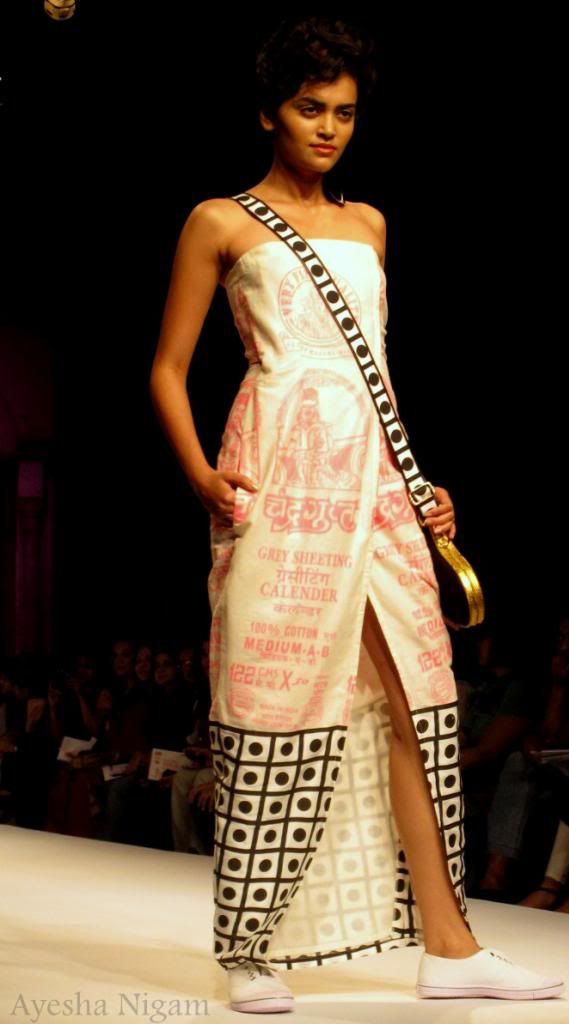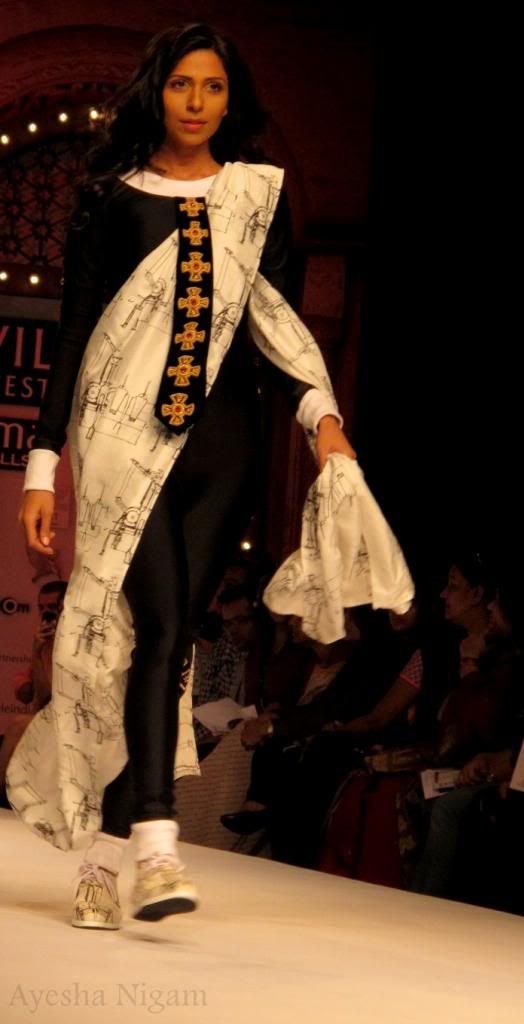 Most of the stuff, including this body suit sari, is a cool concept and works editorially, but I don`t know how wearable it is, practically.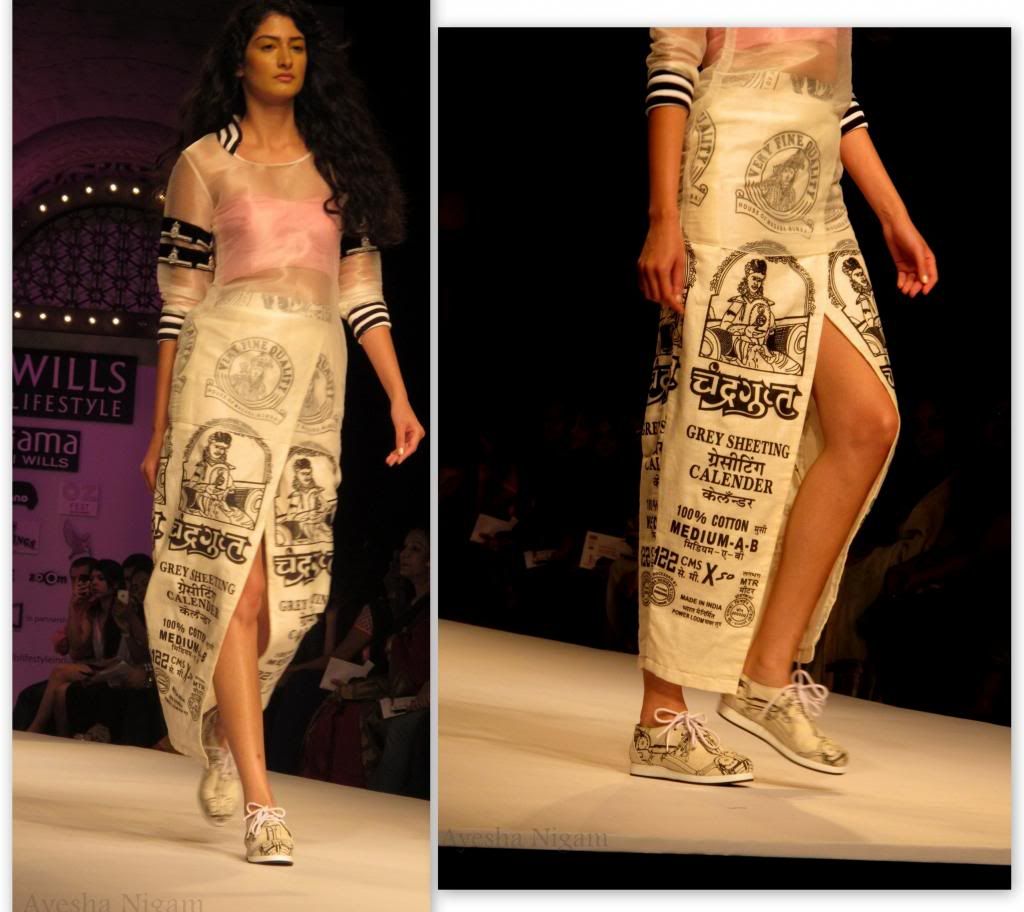 I also didnt really understand the print on these drawstring pants.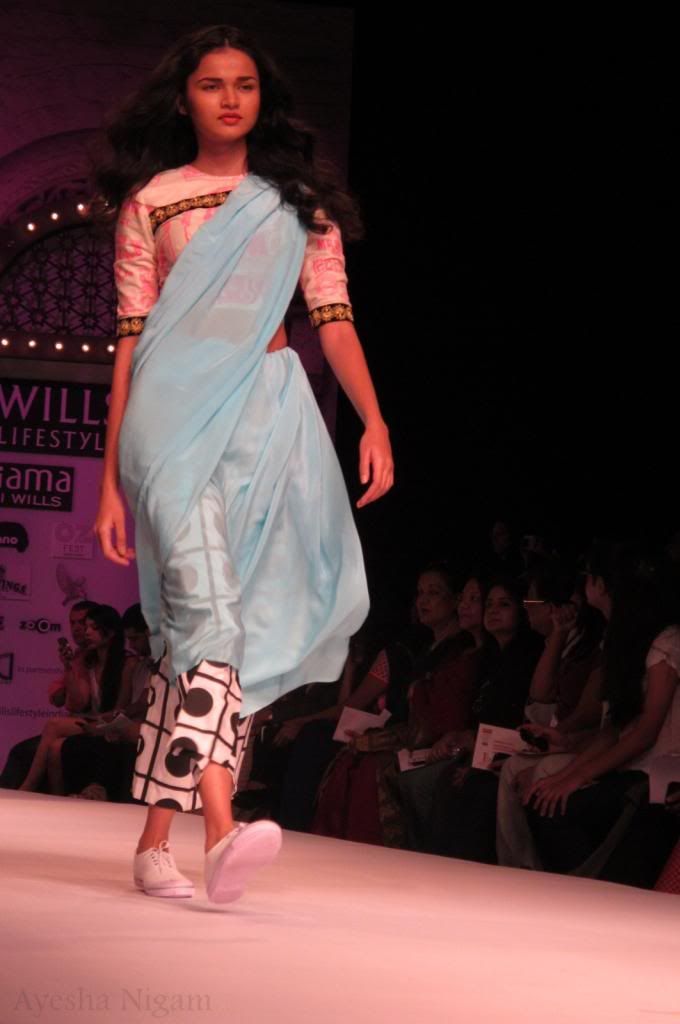 Who do you think would be able to pull this Sporty Sari off?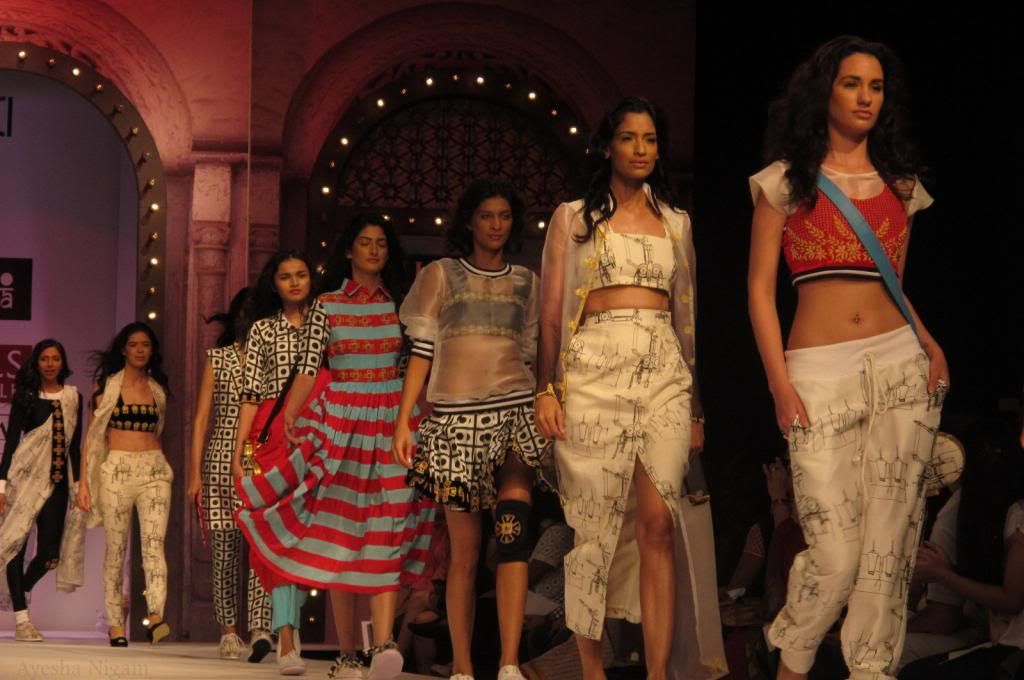 Were you also disappointed with Masaba`s print this time, or loved the sporty chic vibe!?